Strategic marketing approach

Strategic marketing is our specialty
Most marketing agencies prescribe a particular course based on a limited view of marketing. They focus only on the part that everyone is familiar with – promotion.
However, promotion is just the tip of the marketing iceberg. It's the highly visible part such as advertising, PR, digital outreach and social media.
What's more, successful promotion is the outcome of a good strategic marketing process.
How we engage with you – our strategic marketing approach:
We work with clients to identify what they want to achieve and then develop and implement a clear strategy to reach those goals.
There's no point promoting something that doesn't meet your target customers' needs.
When you begin with a clear understanding of your market, competition and customers, then you can build the foundation to deliver — and promote — services and products that stake out your position in the market.
How we engage with you – our strategic marketing approach: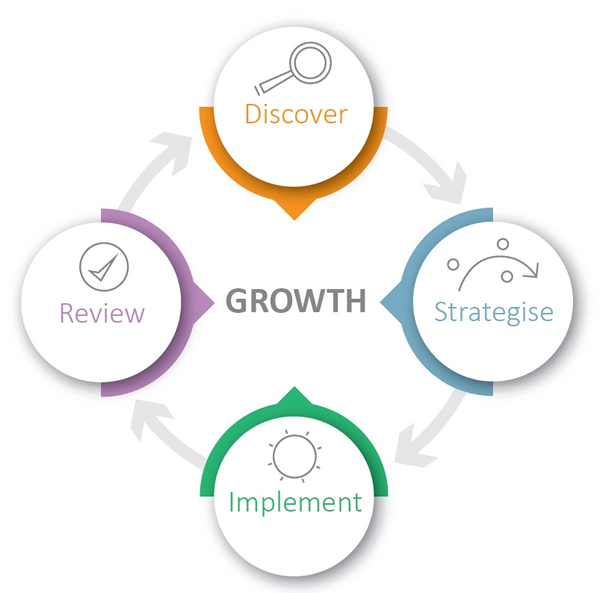 Discover
Before we do anything else, we take the time to really get to know you and your customers, understand the business you're in and discover the issues at play. We take a look at the whole of business rather than just the communication aspects.
Strategise
We don't impose our views from the outside. We plan, develop and customise the strategic approach together. Along the way, we coach and mentor team members and show you our working so you can learn from our approach.
Implement
Then we move onto implementation. Above all, we advise our clients to make informed decisions and advise on those areas of marketing for greatest impact. We leave our clients smarter in a marketing sense because we develop their skill set. The way we see it we are not just delivering project objectives and outcomes, we are also building capability.
Review
As experienced marketing consultants, we are adept at reviewing and assessing activity against key performance indicators. We advise our clients to refine and develop their marketing activity based on what's working and what's not working.